Window Cleaning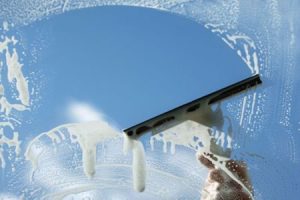 Thunder Cleaning has your Residential and Commercial window cleaning needs covered.
There is nothing like the shine of a professionally cleaned window.
We offer easy Weekly, Monthly, Bi-Monthly, or Quarterly programs for this service. Imagine having clear clean windows without the effort, time or thought. We maintain the inside and outside of your windows using tools that are specialized for optimal clarity and shine on glass surfaces.
Did you know that glass is porous? Tiny scratches and divots on the surface collect dirt and grime, and if not regularly maintained can become permanently etched into your windows.
Call today to get on our window cleaning schedule!
Windows are your eyes to the world, so keep them clean with THUNDER!